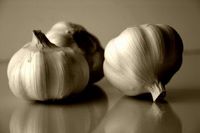 Coq au Vin Recipe
Warm and Hearty Coq au Vin Recipe
Perfect this Coq au Vin Recipe(le coq au vin) for a cold winter's night. This rich chicken casserole is a delicious way to warm your soul. It is a French chicken recipe where the chicken is simmered in red wine. The bacon and the wine make a rich red wine sauce as the flavours develope during the cooking process.
"Delicious Classic French Stewed Chicken Recipe."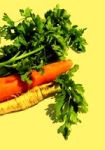 This Coq au Vin Reciepe will feed about 4 people and can be served with rice, mash potatoes or couscous.
Total Preparation and cooking time is about an hour and 10 minutes.
Ingredients:
8 chicken thighs
16 baby / pickling onions
250g (1/2 lb) button mushrooms
250g (1/2 lb) rindless streaky bacon (chopped)
2 teaspoons or 3 cloves crushed garlic
1/4 cup of flour seasoned with salt and pepper
2 tablespoons Brandy
375ml (12 fl oz) red wine
375ml (12 fl oz) chicken stock (homemade or bought)


1 tin tomatoes (chopped)
2 bayleaves
Fresh Rosemary, Thyme and Parsley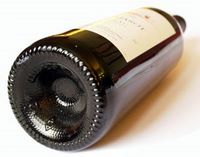 How to Make Coq au Vin
Place the seasoned flour in a bag and then coateach chicken thigh by shaking it in the bag of flour.
Heat about 2 tablespoons of oil in a heavy-based pan,and brown the floured chicken thighs.
Put the chicken aside and then fry the bacon, whole onions,garlic and mushrooms until the mushrooms start to brown.
Place the chicken pieces back in the pot with the brandy,red wine, chicken stock, chopped tomatoes and herbs.
Bring to the boil and then cover and reduce the heat to simmer. Remove the lid after 30 minutes and cook for a further 10 minutes until the sauce has thickened.

More Chicken Cooked In Wine Recipes



A delicious spin on this French Classic - Coq Au Vin Chicken Pie Recipe

Crockpot Chicken Cacciatore Recipe

Tuscan Garlic Chicken Recipe

Famous Chicken Marsala Recipe

Lemon Chicken Casserole Recipe

Quick Chicken Curry Recipe

Chicken Chasseur Recipe

Spanish Chicken Recipe

Chicken Basquaise - French Chicken Casserole Recipe

Crock Pot Coq au Vin

Chicken Casseroles and Stews Homepage



Chicken Recipe Search Tool




If you can't find what your're looking for, you might want to try our easy-to-use Chicken Recipe Search Box. You can also use it to find anything else you might want to search for on the wider web.