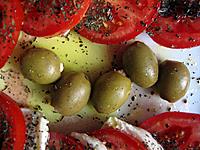 Chicken Salad Recipe Ideas
Chicken Salad With Gourmet Twists
Keep it cool with a Chicken Salad Recipe you can whip up without turning on the stove. The simple salad has progressed from chopped up stuff to a work of art. There are so many different ways to dress up your left over chicken that you'll never be short of a chicken recipe to impress your family.

"Be inspired with these easy chicken salad recipes."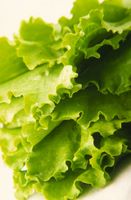 If you're into simple chicken recipes then chicken salad is your answer. It's a case of chop it up and easy to toss together. Not too much fuss but then you can also create a masterpiece if you'd like to.
The days of the boring lettuce, cucumber and tomato salad are over. With the range of fantastic ingredients available now, there's no excuse for unexciting, plain salad recipes.
"Get the kids to help with an easy chicken salad recipe."
If it seems like a waste of time making mouth-watering, cruchy chicken salads because your kids won't eat them, try this... Get your kids to help you make the salad. Ask them what ingredients they would like in the salad and if they are able, let them cut cool shapes out of the cucumber or tomato. They can also make the salad dressing, get them to do the shaking.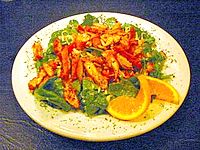 Add exotic twists to your salad by experimenting with textures of ingredients like crunchy, soft, rough and smooth. Do the same with flavours like lemon, chilli, toasted seeds, nuts, strong cheese, bacon bits, figs...there's lots more especially when you get into the Asian ingredients, ginger, lime, lemongrass....endless.
Chicken Salads are nutritious and filling especially by adding pasta, rice or couscous to your salad so it becomes a meal in itself. Served with a soup and crusty bread rolls, you've easily got a great meal.
If you are looking for a recipe for chicken breast then chicken salad recipes are very helpful.
Chicken breast meat is the best to use in a salad as it is easy to cook and debone.
If you avoid smothering on the mayo, many Salad Recipes are low fat while still being delicious. Dressings are important but should always compliment and not smother the salad. A great way to serve a chicken salad is in pita bread or wraps with a variety of sauces and salsa.
I can recommend getting a salad spinner to spin the salad leaves and get them nice and dry. The salad dressing sticks better to the leaves if they are thoroughly dry.
Balsamic vinegar shaken with extra virgin olive oil make a wonderful dressing for a salad recipe.
My favourite Chicken Salad Recipes will be added soon, please come back regularly for updates.
A great idea for a light lunch is a chicken salad wrap. Take your favourite chicken salad ingredients and let your guests make their own combinations in a wrap.
If you enjoy eating fresh salads, fruit and prefer your vegetables raw, you might like to read this interesting article on Raw Food Diets

I found Chicken Salad Recipe Ideas on this dirctory and you can share yours too.

---
Best Chicken Salad Recipes
Spinach And Almond Chicken Salad Recipe

Chicken Caesar Salad

Chicken Pasta Salad An easy salad recipe to put together if you have left-over chicken. If you don't think you'll have enough chicken, you can bulk it up with more of the pasta or vegetables.

Mandarin Chicken Salad Recipe

Coronation Chicken Recipe

Thai Chicken Salad

Stuffed Chicken Breast Recipe EWith Couscous Salad

Spicey Chicken Salad


Mediterranean Chicken Salad

Bean And Avocado Chicken Salad

Chicken Salad Sandwich Recipes Easy sandwich recipe ideas for left over chicken or chicken salad.


Chicken Recipes Hompage