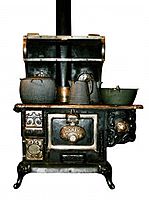 Cooking Tips
The cooking tips, tricks, and shortcuts that the top chefs use on the cooking channel really fascinate me. They certainly seem to make cooking a lot easier and quicker.
If you come across a culinary term that's unfamiliar, you can use this easy-to-understand List Of Cooking Terms for helpful definitions.



I would love to have gone to cooking school to learn those invaluable cooking tips and tricks that the professional chefs make look so easy. I know experience counts for a whole lot but I still think that a cooking school would be lots of fun to attend.
I have a heap of recipe books to make up for my lack of culinary training and as I was going through my old recipe books, I founda list of cooking hints, tricks and tips. The recipe book was a collection of favourite recipes put together by the moms and staff of my high school in celebration ofits birthday.
These tips and secrets really are tried and true. I found the list fascinating and intend to try the tips offered as well as add a few more. They don'thave much to do with chicken directly but they are interesting.
To prevent burning when shallow-frying in butter, use aheavy-based pan into which you have first poured a little oil.When the froth subsides, the temperature is just right.
Do not marinate in aluminium - use porceliain, enamel or glass dishes.
Grate butter or margarine into your mixing bowl if you want to bring it up to room temperature quickly.
If short of eggs for a recipe, you can substitute one dessertspoon of vinegar and only one egg for three eggs.
A pinch of baking powder will set jelly much faster than usual.
To keep POTATOES from budding, place an apple in the bag with the potatoes.
Good kitchen knives are a very worthwhile investment. If you care for them, they will serve you well and last longer. Here are some hints and tips for maintaining your knife collection.


Crumble a stock cube into the oil for frying chips for an unusual and savoury flavour.



When frying tomato slices, dip them in flour first and the slices will stay whole.
To fluff up rice and obtain a brilliant white colour, add 2,5ml baking powder or a little lemon juice. See how to cook rice perfectly.
Add paprika to yoghurt for a delicious salad dressing.French mustard swirled together adds excellent flavour to a pan of freshly cooked baby potatoes.
To prevent icing from cracking, add one tablespoon of condensed milk.
Place an apple in your cake tin to keep cakes fresh.
A layor of castor sugar sprinkled over custard will prevent a skin from forming.
Marinade meat in a zip-lock bag. It takes up less space in the fridge and its easy to turn over so the other side of the meat is marinaded. Lots of delicious Chicken Marinade Recipes here.
To stop brown sugar from going hard, keep it in the freezer.



Soak garlic cloves in cold water for a few minutes. The peel slips off easily and leaves the garlic intact.
Butter the rim of the pot when boiling rice or pasta so the water doesn't boil over.
If an egg cracks during boiling, add a bit of vinegar to the water, it'll help seal the egg.
Sprinkle a little salt in your frying pan before cooking to keep the grease from splattering.
Add equal parts strong-brewed Ceylon tea and double-strength beef stock to a casserole. The tannin in tea is a natural meat tenderiser.

Get the most from your lemon - place it in hot water for a few minutes then roll the fruit under the palm of your hand on a work surface until it feel soft. Try zesty Lemon Chicken Casserole Recipe
If your are cooking a dish like soup or stew that has become too salty, add an uncooked potato and cook for a further 15 minutes. Remove the potato before serving.
Let the roasted meats rest after cooking and before serving. This gives the juices a chance to redistribute and the meat to relax. This is a good cooking tip.
Don't throw out water that you have cooked your vegetables in! It contains a fair amount of vitamins and minerals. Freeze it for later use in stocks.
Nuts stored in the refridgerator remain fresher for longer.
Use kosher salt or sea salt, they have a better flavour than ordinary table salt.
To stop bacon from curling when you cook it, dip it in water before cooking.
As you grow older and more confident with your cooking experience, you will learn a lot of cooking tips that will work wonders in saving you time and producing better cooking results.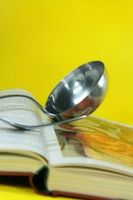 More Cooking Chicken Information
Sharing cooking tips and recipes with others is half the joy of cooking. "The more you educate yourself, the better you wil get at preparing good food and of course the enjoyment will be tenfold." - Rick Stein British Celebrity Chef


Cooking Terms is a useful list of definitions for common cooking terms found in recipes.

Top of this page: Cooking Tips

Cooking Chicken Guide provides general information and cooking tips for your favourite chicken recipes.

Buying Chicken Guide helps you to buy the best chicken and covers topics like, freezing chicken, storing chicken and why organic, free-range chicken is the best to buy.


Find Your Favourite Chicken Recipe and Cooking Tips
If you can't find what your're looking for, you might want to try our easy-to-use Chicken Recipe Search Box. You can also use it to find anything else you might want to search for on the wider web.