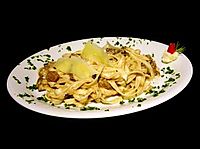 Chicken Pasta Recipe
Chicken Asparagus Pasta Bake
This easy Chicken Pasta Recipe is a great dinner idea and perfect for using as a left-over chicken recipe. Even if you don't have the required 2-3 cups of cooked chicken meat, you can make the meal go further by bulking up with left over vegetables or even frozen vegetables.
Chicken Asparagus Pasta Bake
2-3 cups of sliced, cooked chicken
2 onions, chopped
75gm butter
60ml (4 tablespoons) flour
410gm tin asparagus pieces
10ml (2 teaspoons) chicken stock powder
500ml (2 cups) milk
250ml (1 cup) frozen peas
salt and freshly milled black pepper
250ml (1 cup) grated cheese
6 cups cooked macaroni
How to make Chicken Pasta Bake
Preheat your oven to 180 C or 350 F. Melt the butter and stir in the chopped onion. Cook until soft.
In a separate cup, mix flour and juice from the tin of asparagus, chicken stock together until all the powder is dissolved.
Add this to the cooking onions and then slowly add the milk. Stir constantly, to make a thin pouring sauce.
Remove from the stove and add the chicken, asparagus, peas, half the cheese and pasta. Taste for seasoning and spoon into a casserole dish.
Top with remaining cheese and bake until golden and the cheese has melted.
Serves 8 to 10
Try Another Easy Chicken Recipe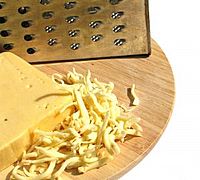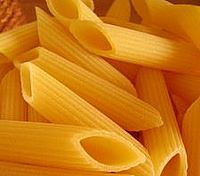 Chicken Stroganoff Recipe is a variation on the old Beef Stroganoff classic and is a great Chicken Pasta Recipe for a dinner party.

Baked Chicken Mainpage



Top of this Chicken Pasta Recipe

Chicken Recipes Homepage